The national brokerage network NAI West has just come out with a midyear report for 2012, evaluating the commercial market, real estate market, and others, across the state. We highlighted before that Utah is the
number one place
in the country to do business right now, but now multiple sources confirm that if you want your business to do well, you'll move it to Utah.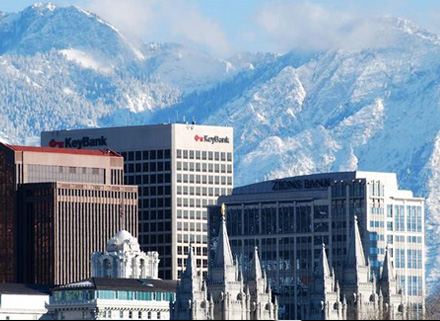 In addition to Forbes' number one ranking for Utah, CNBC also said Utah was the second best state in the nation for doing business. Again, we highlighted that Provo was at the top of Forbes Best Cities for Business, but in addition to Provo, Ogden was also highlighted as the sixth best city in the nation for business. Overall, Salt Lake City was in the 15 Hottest American Cities of the Future list, in the Business Insider magazine.
And the good numbers and good news just keep on coming,
from NAI West
. Utah is in the top third of the nation for the lowest unemployment rates. Currently, the unemployment rate for the state is six percent. Last summer it was 7.3 percent. The national average at the moment is 8.2 percent. Naturally this is a great spot to do business, and to expand your current Utah business.
In addition to being a tech-friendly state in general, Utah's office space is also a notable revenue stream across multiple counties. Of course this can be easily linked to the rise in tech-related businesses throughout the state that require space for employees and meetings. Recognizable names that have started constructing their own office space throughout the state include: Adobe, eBay, and Savage Industries. The current percentage of vacant office spaces is 13.98 percent, which is the lowest it's been since 2007. Additionally, the total number of square footage bought for owner-occupied buildings doubled during the last half of 2011.